The complex VAT system in Bulgaria implies many obstacles and challenges on the way to tax optimisation, accompanied by the need to comply with the requirements of the applicable Bulgarian and European legislation on indirect taxes, in particular, Value Added Tax (VAT).
We offer you access to a team of professional tax specialists with years of international practice and rich experience in applying these requirements. Our experts are available to provide you with full assistance in tax matters in the field of indirect taxation.
Because of the specifics of our international clients, we have extensive experience in communicating with the tax administration in Bulgaria. Therefore, our team is highly skilled in the preparation and declaring of the VAT Returns, in the procedures related to registration, deregistration, refund of VAT, including from other European countries, inspections and audits under the Bulgarian VAT Act and any other administrative proceedings related to this area.
Therefore, we, Grant Thornton Bulgaria, offer you to be your representative before the tax administration in Bulgaria.
Our services
We will not only provide all the services you need to meet the requirements of the applicable legislation, but we will also conduct a detailed analysis of the nature and specifics of your business. Together, we will review and discuss key contracts and deliveries to identify your obligations and potential for optimising your business regarding VAT.
Also, we will review the practice (if any) of your company when preparing and reporting your VAT Returns to identify potential risks as well as optimise the processes.
In the list below you can see some of the services we offer to you:
(De) / VAT registration;
Monthly servicing - VAT Returns preparation and submission and preparation of special reports tailored for you;
Preparation of Intrastat files and declarations in case of intra-Community acquisitions and acquisitions
Preparation and submission of EC Sales list;
Full cooperation in inspections for VAT refund;
Full assistance in the course of tax audits, tax reviews and other administrative and judicial procedures related to VAT obligations;
Consultations on VAT issues that affect your business and industry;
Regular, specially prepared news for you with the latest news in the field of VAT.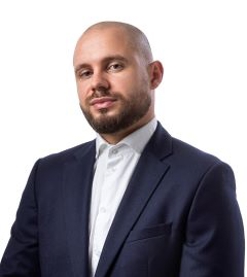 Get in touch
CPA, Head of Tax department