Our approach is to work hard to build a strong relationship with you. As your advisers, we would listen to what you want to achieve and help protect your wealth in the most tax-efficient way.
Our people have extensive experience of advising business owners and managers of different type of companies so you'll talk to people who can relate to your challenges and concerns. Also, everyone on our team understands every aspect of how taxes can affect you.
Therefore, we, Grant Thornton Bulgaria, offer you to be your representative in front of the tax administration in Bulgaria.
Our services
We will not only provide all the services you need to meet the requirements of the applicable legislation, but we will also conduct a detailed analysis of the nature and specifics of your wealth.
In the list below you can see some of the services we offer to you:
annual tax return compilation;
annual tax return review;
full support during tax inspections and tax audits;
consulting on private transactions, dividend payments, stock reporting, etc.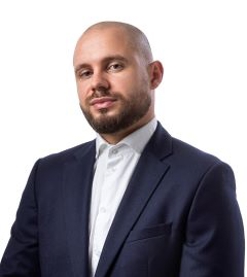 Get in touch
CPA, Head of Tax department