For most companies, the responsibility to comply with the twists and turns of financial reporting obligations is an ever increasing, and sometimes dizzying drain on a finance team's time and resources.
Regulators and standard setters, still reeling from the public outcry over the financial crisis, are introducing a number of new standards for companies to implement. At the same time, they are a threatening regulatory challenge for non-compliance. Combined with the intensifying complexity of companies' business models, the challenge of not meeting reporting deadlines is a real issue.
Stakeholders and boards are demanding more and more from their finance departments: transparency of disclosure, alternative performance measures and financial reporting that is ahead of competitors. This is now an expectation rather than a 'nice to have'. For CFOs and finance managers, an understanding of upcoming financial reporting changes is key to ensuring credibility with boards and regulators. Finding and retaining talent to get up to speed on every financial reporting issue is challenging and an unjustifiable expense if you don't necessarily need the expertise at all times.
What we offer
Our team combines broad sector experience and deep technical capability to make our clients feel supported.
In collaborating with a variety of companies, we have a broad understanding of how financial reporting can go wrong. These practical insights, combined with broad technical knowledge of IFRS and other relevant legislation, means that our clients gain access to an expert that is ready to help them balance demands and challenges within their teams.
Our experts work with both private and public bodies and have sector agnostic focus. Typically, clients are large corporates, medium-sized businesses and public interest entities.
Our services include:
Impact assessments and implementation of new standards such as IFRS 9, IFRS 15, IFRS 16, IFRS 17
GAAP conversion work, principally IFRS and Bulgarian GAAP
Restructuring and group optimisation
Technical accounting papers
IFRS consultations on specific topics
Preparation of accounting policy manuals and accounting policy reviews and updates
Industry specific and organization customized training courses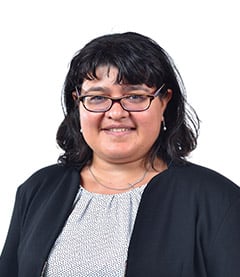 Get in touch
CPA, Head of Assurance